Uses
IDE
I primarily use PHPStorm for all my development, here is what it looks like: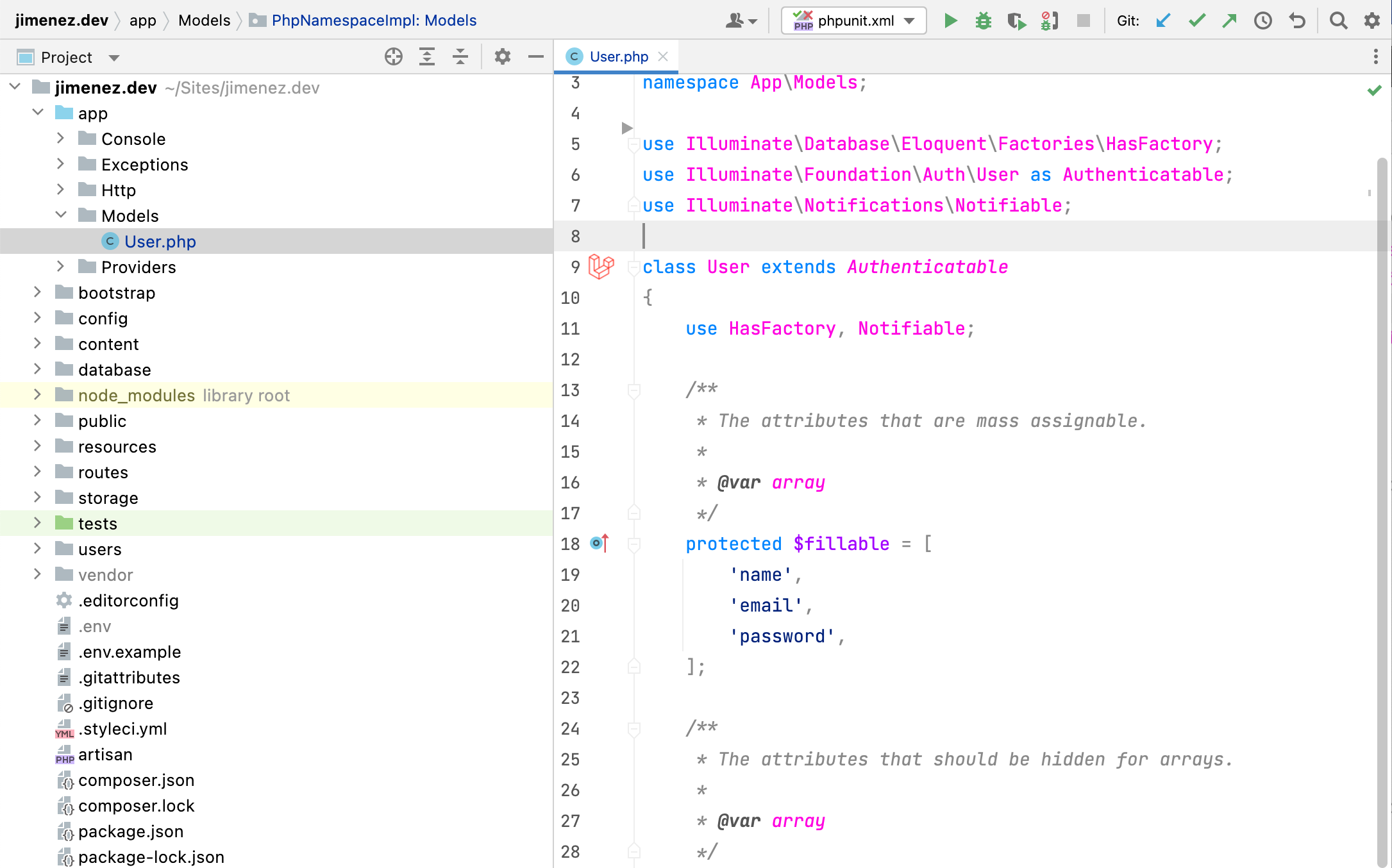 I am a light theme user, I found it to be easier on my eyes and mood when developing. For my theme I use Photon by Brendt.
My Plugins Include
MacOS
I am currently running the latest MacOS Version and tend to keep my current version up to date. I am not an early adopter of major versions, I will wait a few minor versions before upgrading due to compatiblity with software I tend to use on my day to date.
Hardware
I am currently running Apple Macbook Pro M1 Max with 64GB Ram (16" Model), I tend to upgrade my machine every 4-5 years. When I am home I do most of my work in a workstation of 3 monitors, Advantage360 Professional keyboard, Logitech MX Master Mouse.
When I am traveling I use my Macbook and Logitech MX Anywhere 3 mouse, I am a heavy user of Apple Spaces while in this flow.